Kaya Palazzo Golf Resort
Concept: Palazzo All Inclusive.
Kaya Palazzo Golf Resort lets you feel its distinct and specific architecture even when you enter the hotel and entertains you with its comfort, luxury, splendor and spaciousness.
Kaya Palazzo Golf Resort was designed by world-known architecture firm WATG and has a perfect design built with care like all other WATG designed luxury hotels of the world.
It has a Spa Center of 3.500 meters square, rooms with sea views, a Mini Club providing limitless entertainment for kids, suits with special pools, Palazzo Convention Center, absolute address of splendid conventions, a la carte restaurants of international cuisines and private services to its visitors.
Click to View our Sustainable Tourism Certification
GENERAL INFORMATION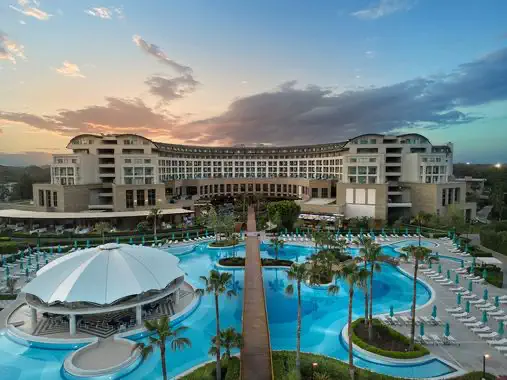 9,2

9,6

4,5
RESERVATION