Kaya Belek
Concept: All Inclusive
Kaya Belek which in the middle of wide forests of pine trees has been preferred by families since the day it was opened thanks to its unique location.

Special activities for children, a large animation team and Kids Club advantages make it everybody's favorite destination but especially of sports clubs thanks to its five different soccer fields.

Kaya Belek aiming to provide the best services with its attractive facilities, sports and entertainment activities has had many visitors from European countries as well as from Russia.
Click to View our Sustainable Tourism Certificate
GENERAL INFORMATION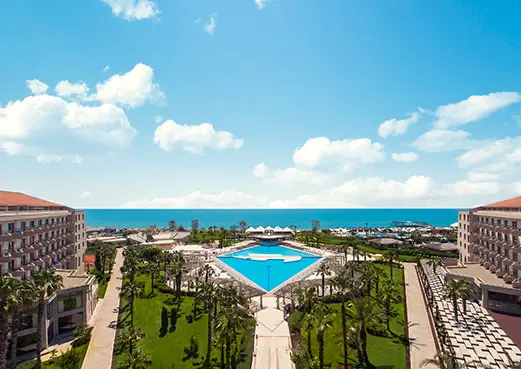 8,4

9,5

4,5
RESERVATION